Identify your needs and match you with the appropriate team member who can effectively achieve your goals
Develop a sustained and comprehensive government relations program
Develop a working and professional relationship with members of the Minnesota Legislature and executive branches of government — including elected officials and their staff, and other stakeholders who are important to achieving your goals
Advise on political races and political contribution strategies
Advise on timely issues or matters that might directly or indirectly affect you
Consult on ethics and political action committee (PAC) activities — including advising in the selection of legislators to receive PAC funds, arrange the presentation of contributions, and represent you at key fundraisers and activities
Identify, assist, and promote the procurement of state and local government contracts
Craft a custom association or trade group management plan that suits your needs and budget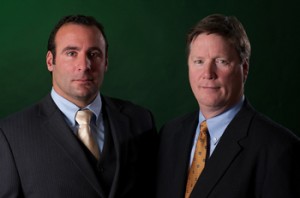 Political Strategy & Planning
Planning legislative strategy and helping clients to evaluate their lobbying needs and to develop and enhance their own political / government relations programs;
Direct Lobbying & Advocacy
Our Government Relations Team provides a full-time presence in the State Capitol. This presence allows us to remain current on the issues and the positions of Executive and Legislative Branch officials and other interested parties. Our team of lobbying professionals serve as an extension of our client's staff and communicate regularly with the information, analysis and advice that helps them understand and have an affect on constantly changing regulatory requirements.
We provide active direct lobbying advocacy, including presenting written and oral testimony to House and Senate comittees and to appropriate personnel in State agencies and the Administration;
Monitoring & Reporting
Monitoring and timely reporting of State legislative and administrative activities including bills, committee hearings, legislative floor debates, proposed agency policies and rule-makings, etc.;
Political Analysis
Furnishing political analysis and comments in connection with bills, amendments, proposed regulations and other legislative and regulatory documents and proposals;
Drafting
Drafting of bills, amendments, testimony, lobbying materials, rulemaking comments and other materials;
Coalitions
Directing or participating in lobbying coalitions on issues involving a number of interested parties;
Meetings
Scheduling meetings with, providing introductions to and facilitating access to federal officials;
Contacts
Establishing and maintaining contacts with key legislative members and staff and state agency personnel;
Testifying
We can provide valuable assistance to our clients in developing and presenting effective testimony.