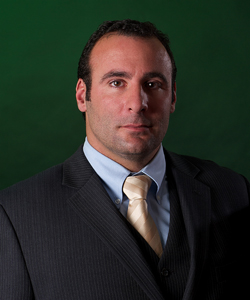 D
an Campo has been involved in Minnesota State Politics and National Political Campaigns since 1999. He has worked on Gubernatorial Campaigns, managed State House of Representative Campaigns, and has managed two United States Republican Congressional Campaigns. He currently lobbies at the Minnesota State Legislature and is the proprietor of a 7 million dollar a year, award winning retail business in Minneapolis.
Dan has provided critical political strength and voice to clients such as the Association of Minnesota Building Officials, Minnesota School Counselors Association, the Minnesota Association of Naturopathic Physicians, and the Minnesota Tavern League. He has worked tirelessly on legislative action and issues for healthcare regulatory implementation, contract development and negotiations, funding and tax issues, and grassroots influence. By working with members of relevant advocacy organizations, he has shaped policy agendas and increased our client's visibility and political influence.
Dan attributes his success to a daily presence at the capitol and his strong relationships with House and Senate leadership and members — both Republican and Democrat. He is known as an aggressive, persistent and articulate advocate for his clients.
Over the last 20 years Dan Campo has had a diverse business background — from advertising to technology companies. He has gained a talented blend of effective strategizing and negotiating, and has a tireless work ethic.